Hydrotherapy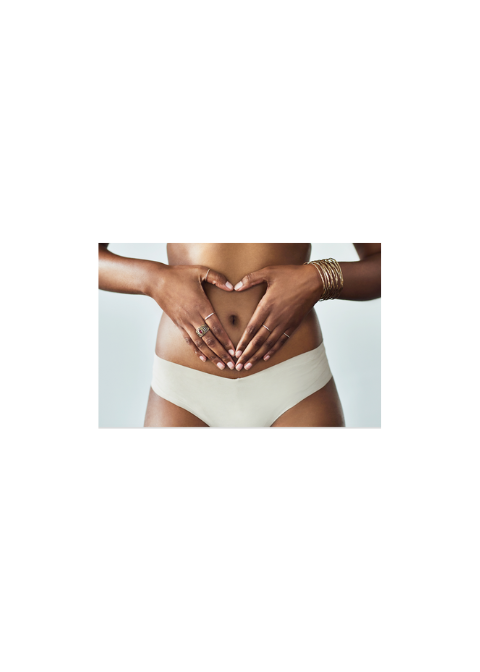 Colon Hydrotherapy
Colon Hydrotherapy is a safe, gentle internal bath using warm, triple purified water. Each healing session rehydrates and stimulates your gut to remove excess fecal matter, mucus and other toxic substances from the colon. Colon hydrotherapy is also known as colonics, colon irrigation, and colon therapy.
Single Session • $85

Member • $59

Basic Cleanse (3 + sauna) • $225

Member • $165

Power Cleanse (8 sessions) • $500

Member • $410

Renew Cleanse (12 Sessions) • $670

Member • $540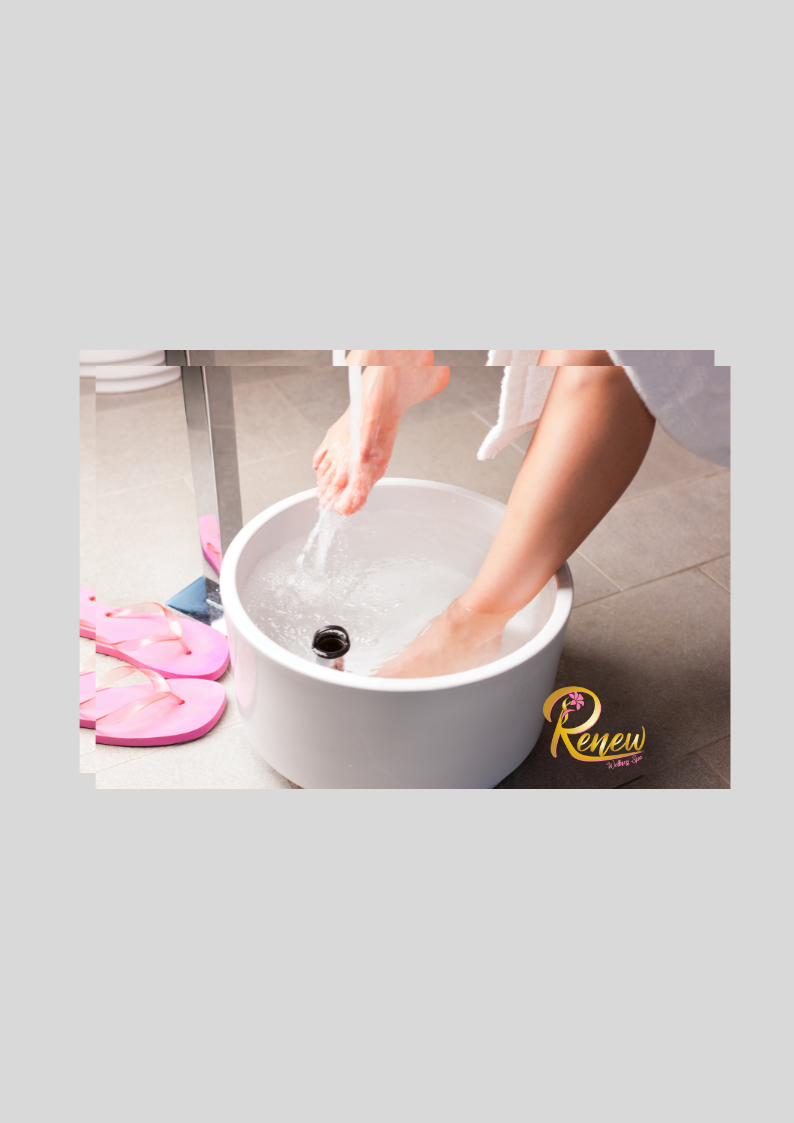 Ionic Foot Bath
The Ion Cleanse footbath is an external detoxification method that removes toxins through the approximately 169 lymphatic system drainage points on the feet. The body detoxifies using positive and negative ions while you are comfortably seated with your feet placed in a container of warm water.
Single Session • $50

Member • $35

Four (4) Sessions • $175

Member • $140
Body Services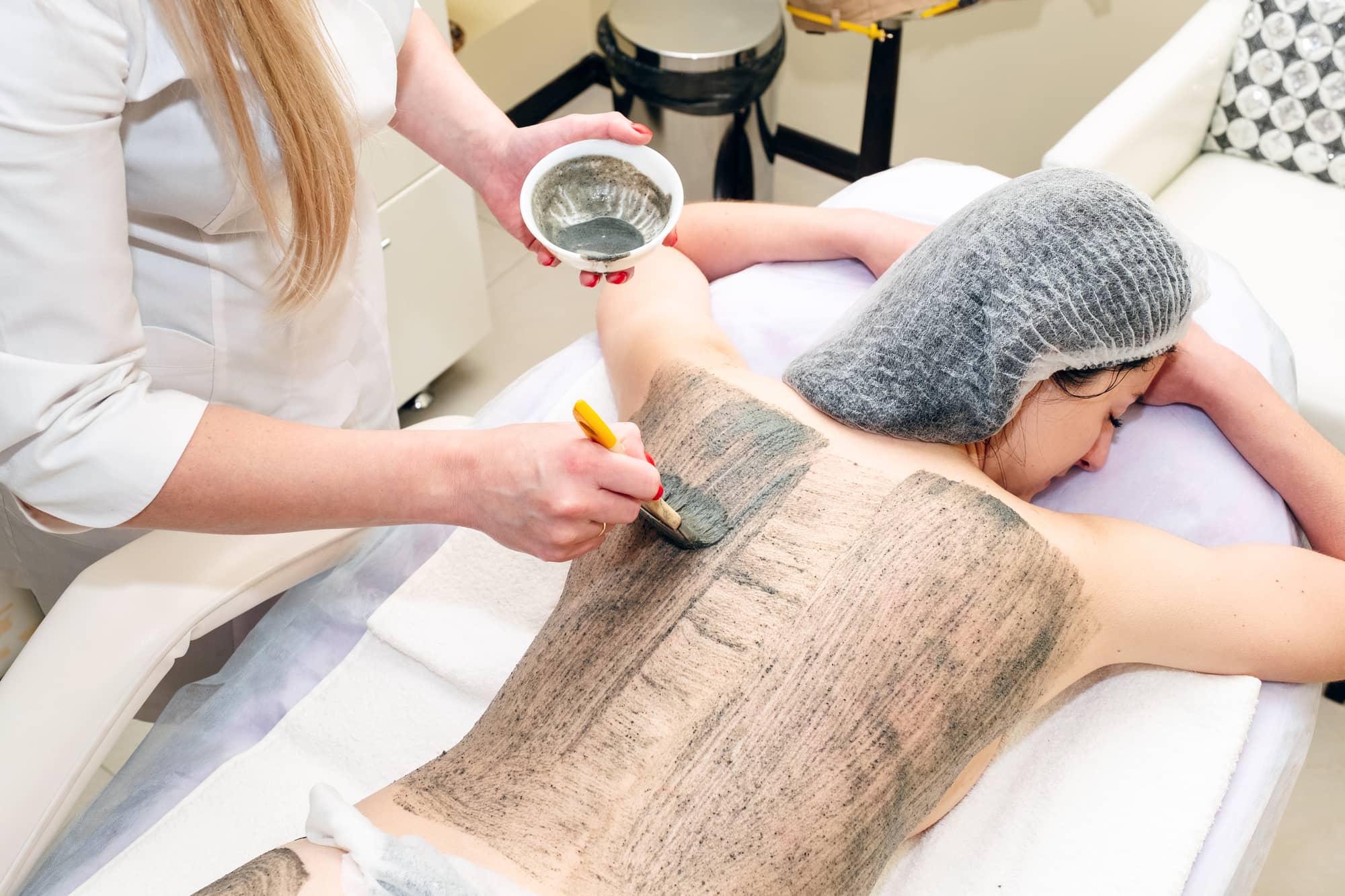 Infrared Contour Body Wrap
You will see the difference on your very first visit. Regular use of our wraps will detoxify skin, reduce inches, combat cellulite and hydrate for overall improved skin tone. All Renew wraps are supercharged with FAR Infrared Heat to maximize detoxification, burn calories, and create a cleansing sweat for noticeable results, quickly.
Choose between: European Tone Wrap (tightening), Ayurvedic Heal Wrap (balancing), Greek Glow Wrap (hydrating)Our wrap solutions are exclusive, custom food grade formulations using:
all-natural mineral clays
specialized herbs
essential oils and enzymes
Contour Compression Wrap
Single Wrap Session • $125

Member • $99

Four Wrap Sessions • $460

Member • $395

Six Wrap Sessions • $700

Member • $575
Without compression
Single Wrap Session • $125

Member • $49

Three Wrap Sessions • $325

Member • $155

Six Wrap Sessions • $575

Member • $410
Facials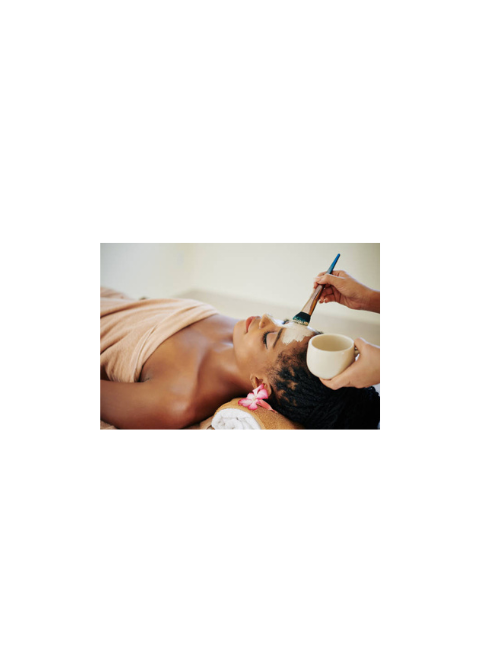 PureGlo Organic Facials
Our inclusive membership facial. So pure you can eat it! Our organic facials are made fresh to each client with raw, organic botanicas, probiotic ferments, healing herbs and cold pressed oils from around the world. Our ancient beauty recipes are true skin nutrition designed to heal, tone and renew your natural glow without harmful chemicals, preservatives, fragrances and colors.
Beauty Food Facials include a dual cleansing, an enzyme peel, steam, cleansing greens/probiotic clay mask, followed by your specialty mask which is topped off with a serum sheet mask for maximum skin healing and hydration. Facial Add-on's available!
Single Session • $89

Member • $59

Deluxe Four (4) Sessions • $340

Member • $240

Six (6) Sessions • $400

Member • $250
Deluxe LED Facial Rejuvenation (Add on to any PureGlo Facial)
20 Minute Session • $20

Member • $15

30 Minute Session • $30

Member • $25
Oxygen Glow Mask
15 Minute Session • $20

Member • $15
Back Facial
Vaja'cial
Single Session • $65

Member • $50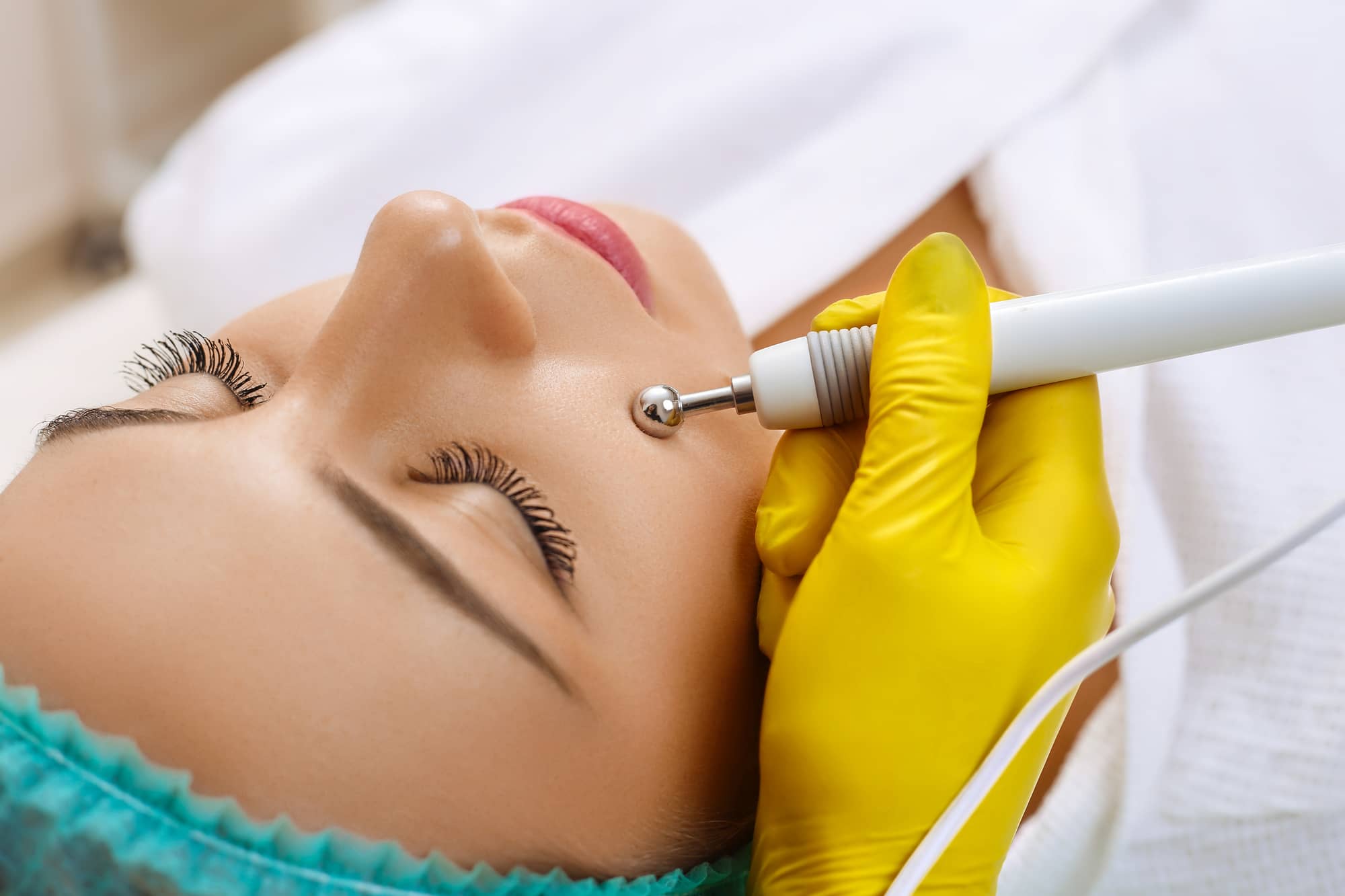 Electro-Glo Micro-Current Facials
This facial is a celebrity red carpet favorite and will have you walking out of our spa with super star skin. This is a wonderful pre-event facial offering maximum skin healing with no down time.
Microcurrent is a low level of electricity that mirrors the body's own natural electrical currents, triggering chemical reactions at a cellular level to enhance the production of natural collagen and elastin, provide circulatory benefits, and re-educate the muscles of the face.
Single Session • $125

Member • $99

Six (6 Sessions) • $637

Member • $535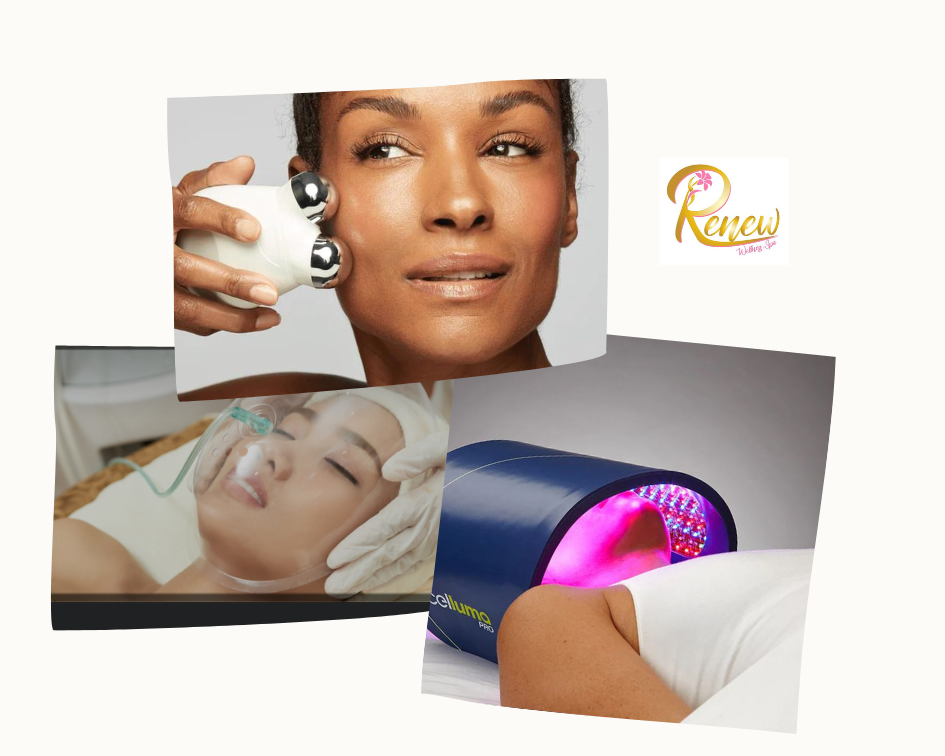 Timeless Elegance Facial
The Timeless Elegance Facial: The Age-Defying Facial with Microcurrent, LED, and Oxygen.
Experience the pinnacle of anti-aging skincare with our Reverse-Time Facial. Powered by the finest organic vegan products, this transformative treatment will turn back the clock on your skin. Our skilled estheticians will lavish your complexion with potent, nature-derived ingredients, leaving you with a youthful, radiant glow. Step into the spotlight and indulge in the ultimate rejuvenating experience. Facial includes skin consultation, cleansing, exfoliation, advanced technology treatment eye & lip treatment, spf and moisturizer
Single Session • $165

Member • $145

Glam Pack (4 sessions) • $600

Member • $520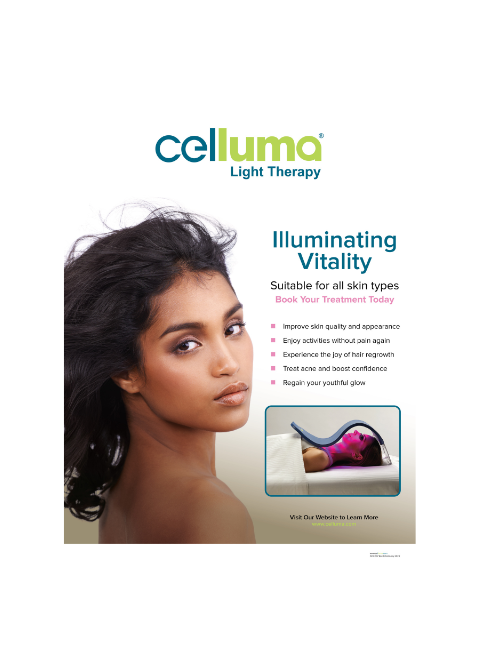 Flawless Radiance
Flawless Radiance Facial, the ultimate destination for achieving radiant, healthy skin! Our innovative and effective holistic facial treatment is specifically designed for those struggling with acne and acne-prone skin. Say goodbye to blemishes and hello to a flawless complexion with our transformative skincare experience. Our holistic approach is the incorporation of natural and organic skincare products. We carefully select high-quality, plant-based ingredients that are known for their healing and balancing properties. Along with non-invasive FDA approved advanced tools will work in harmony with your skin, promoting a clear and radiant complexion without traumatizing your skin with harsh chemicals or synthetic additives. Pressed for time? Ask about our Radiant Express Facial.
Single Session • $165

Member • $145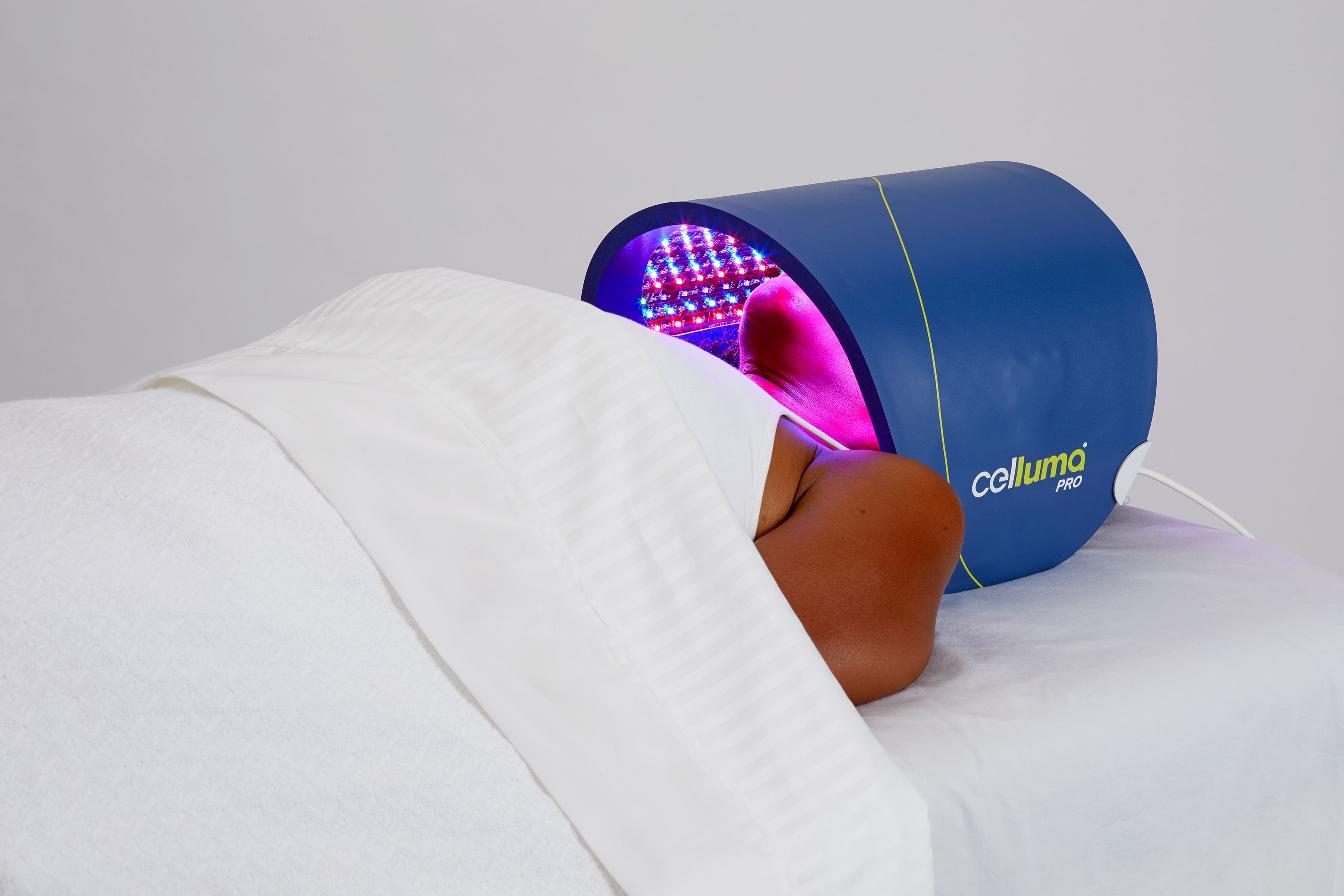 Express Fusion Facials
Introducing our three new Express Fusion Facials, specially crafted to provide you with quick yet effective rejuvenation in 35 min!
Smooth Complexion Express Facial: Indulge in the artistry of the Smooth Complexion Facial, where dermaplaning meets the healing benefits of LED light therapy. Say goodbye to dull, lackluster skin as our vegan and organic products reveal a smooth and radiant complexion, diminishing fine lines, scars, and uneven texture.
Oxygen Infusion Renew Express Facial:
For a truly invigorating experience, we invite you to try our Oxygen Infusion Renew Facial. In just 35 minutes, your skin will be revitalized as the power of oxygen infusion and LED therapy work harmoniously to revive and nourish your skin cells. Prepare to witness a remarkable transformation as your skin becomes radiant and rejuvenated.
This facial helps to promote circulation, enhance skin cell metabolism, and deliver essential nutrients to your skin, resulting in a refreshed and luminous complexion. The oxygen infusion is particularly beneficial for gentlemen, as it helps revitalize and rejuvenate the skin, reducing the appearance of fatigue and stress
Radiant Renew Express Facial:
Banish acne and promote skin healing! Discover the Radiant Renew Facial, a powerful treatment designed to breathe new life into your complexion and reveal a radiant glow. This non-invasive treatment utilizes gentle wavelengths of cutting-edge technology, Rf and LED, to reduce inflammation, minimize breakouts, and promote overall skin clarity. Teen favorite!
Express Fusion
Single visit • $70

Member • $70

Bi-weekly Promo (4 visits) • $200

Member • $200
Sauna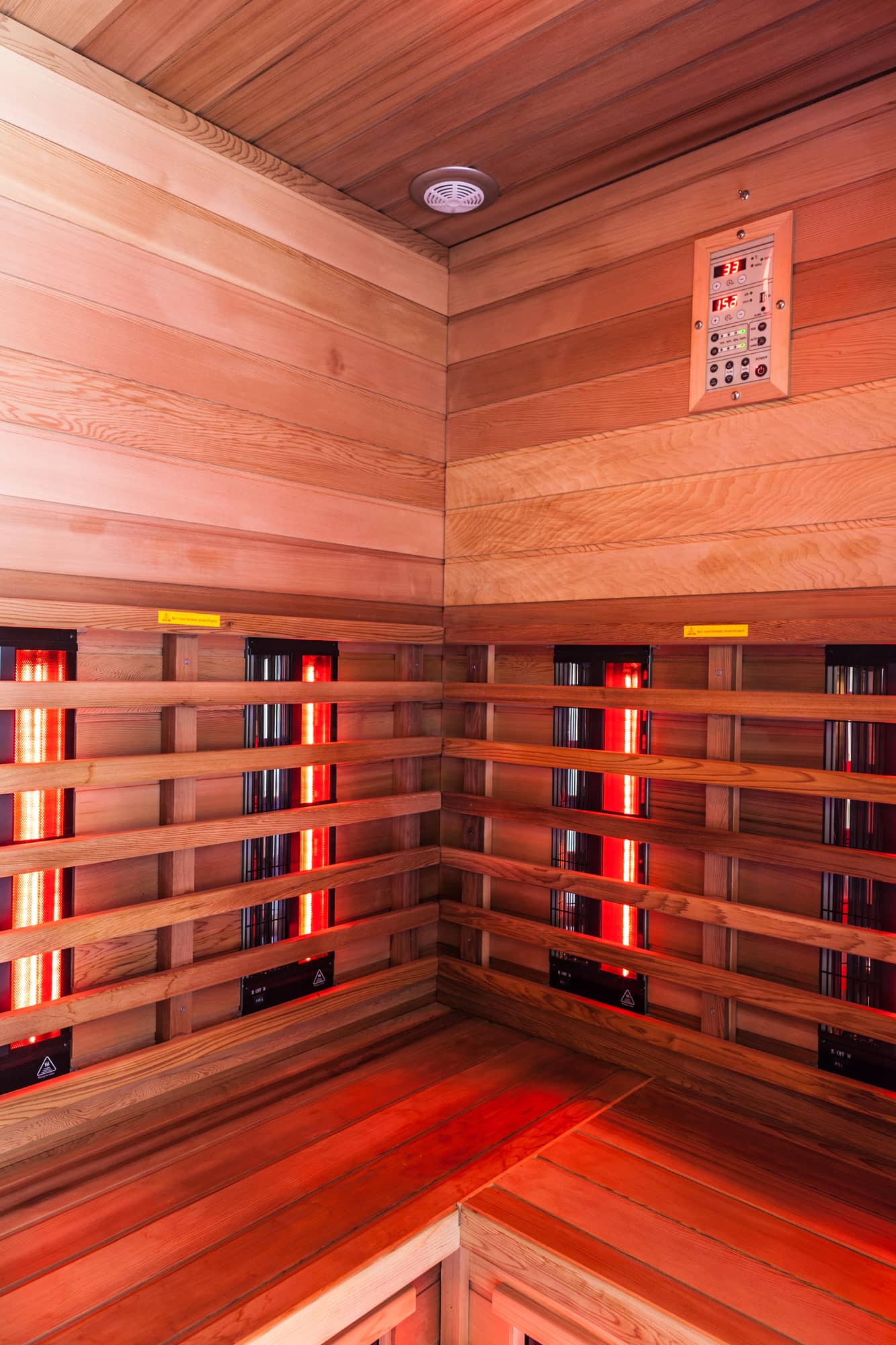 Infrared Salt Sauna
Exclusive only to Renew, our infrared sauna houses 15 Himalayan Sea salt plates. Salt creates a ion rich environment that naturally kills bacteria, increases detoxification and improves skin with natural minerals. Chromotherapy lights help the body create vitamin D and cycle like the rays of the sun to naturally improve mood and overall well being.
Our solar carbon dry heat infrared sauna purifies the body at a cellular level by penetrating the skin for deeper detoxification. Each treatment burns approximately 300 calories and detoxifies 7-10 times more than a normal sauna.
Single 30 min Session • $25

Member • $20

Five (5) Sessions • $100

Member • $75

Ten (10) Sessions • $175

Member • $150

Twelve (12) Sessions • $190

Member • $165
* 45 min sessions available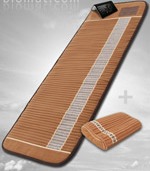 BioMat Therapy
Come take a rest and lay on our Therapeutic Amethyst BioMat. FDA approved for aches and pain, inflammation, stress, sleep, and circulation by using infrared heat. Each session is 60 minutes.
Single (1 hour) Session • $55
Waxing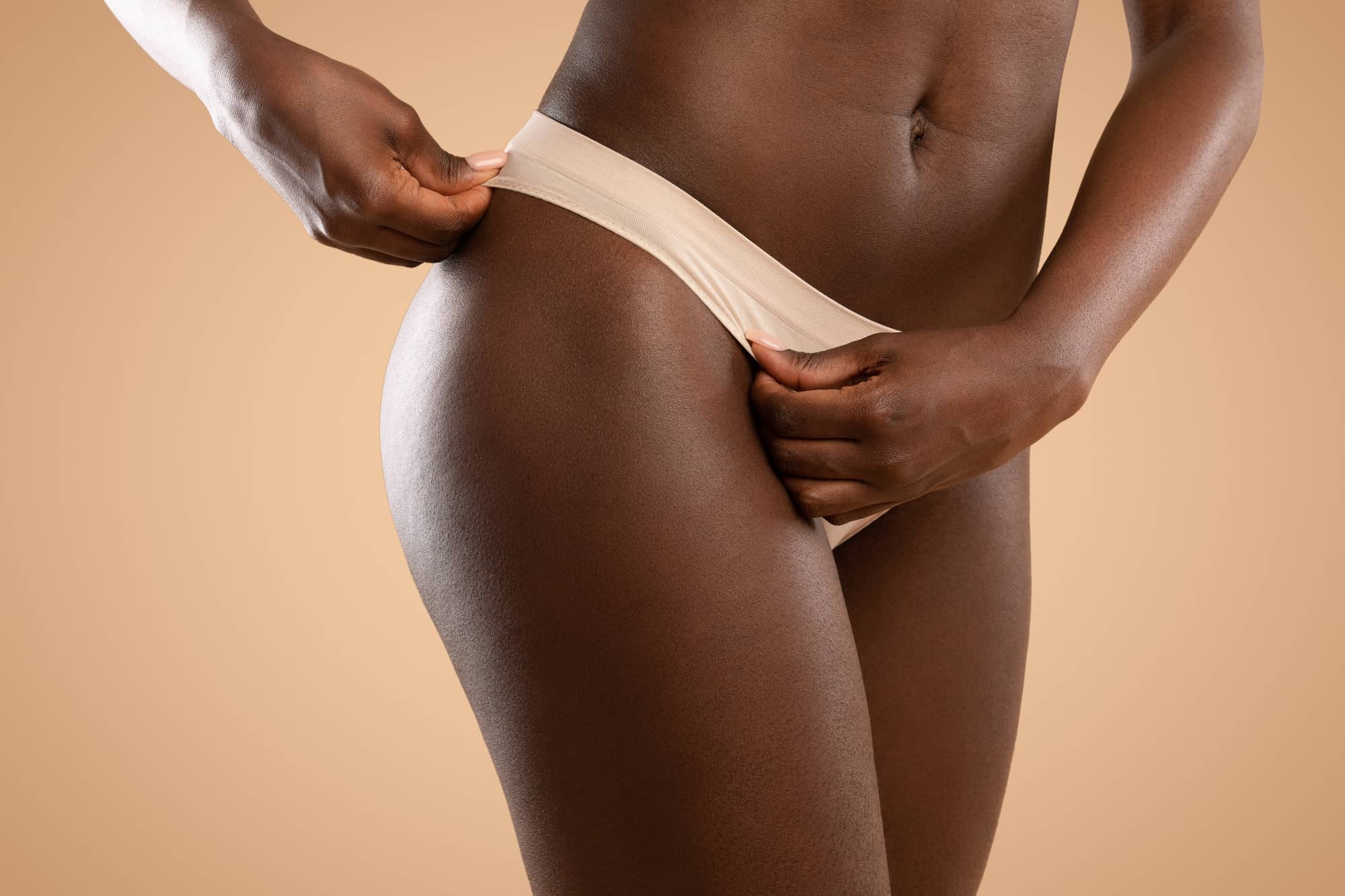 Waxing Services
Brazilian • $55

Underarm • $20

Eyebrows • $20

Chin • $15

Upper Lip • $15

Chin & Upper Lip • $25

Full Face • $55

Sideburns • $20

Back • $60 Full | $45 Half
Wellness & Integrative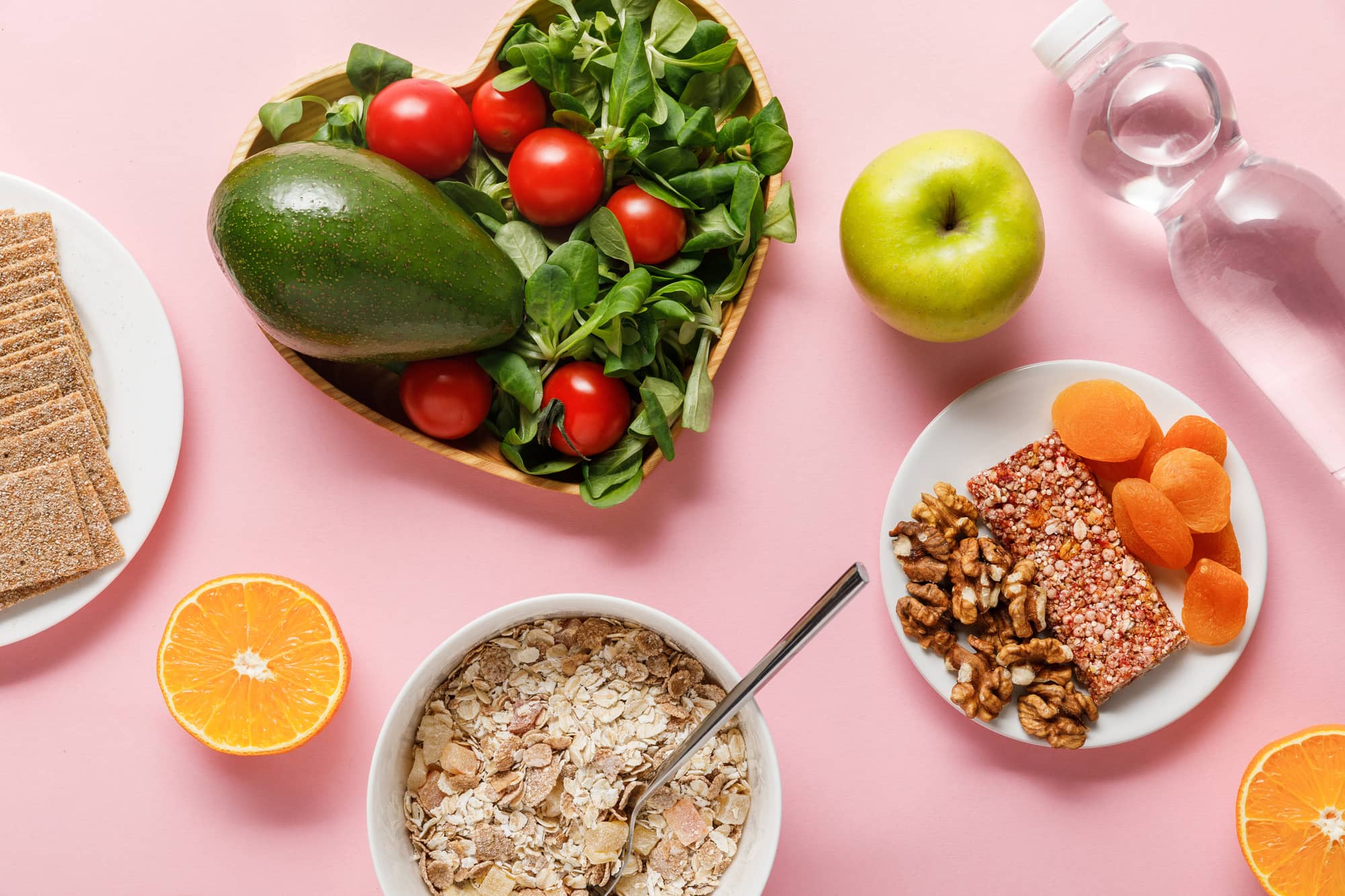 Nutrition Consultation or Therapy
We want to empower your beauty wellness and help you feel your best in the skin you are in. Our services support natural detoxification through cleansing to enhance natural beauty and improve overall wellness.
Wellness Consultation (45 min) • $45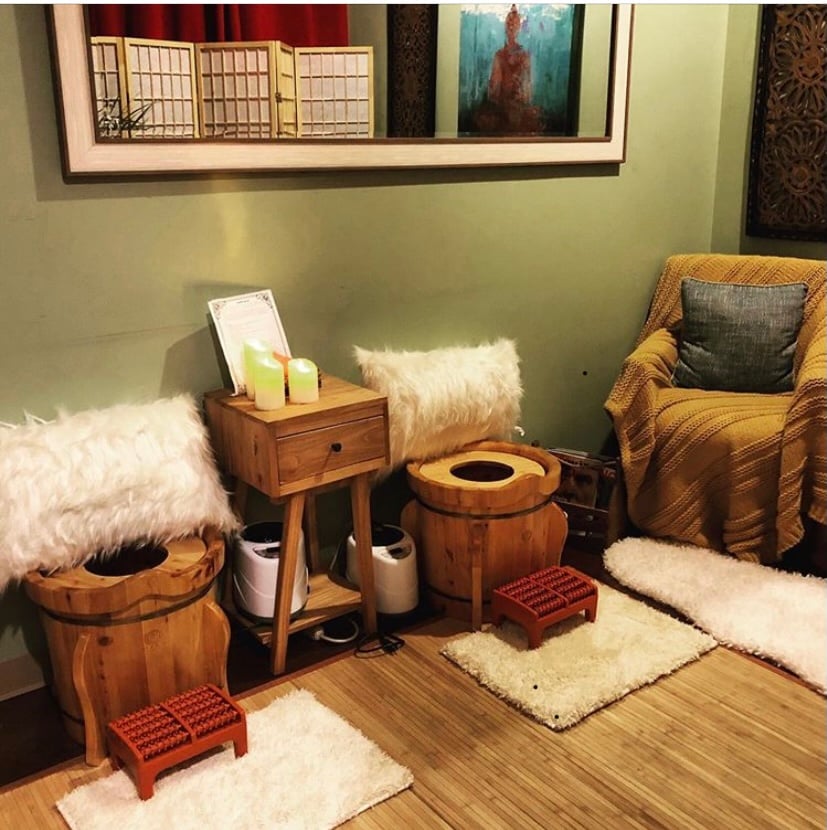 Yoni (Vaginal Steam)
Yoni steam or Vaginal Steam-is a self-health practice to restore health and balance to the female reproductive system while sitting over a warm steam of organic herb blend customized just for you. *A $25 non-refundable deposit is required to book. Deposit will be subtracted from balance at time of appt. Wellness Works members please call to book appts.
Single Session • $55

Member • $40

Three (3 ) Sessions • $150

Member • $120