Shopping basket: which foods have more vitamin D?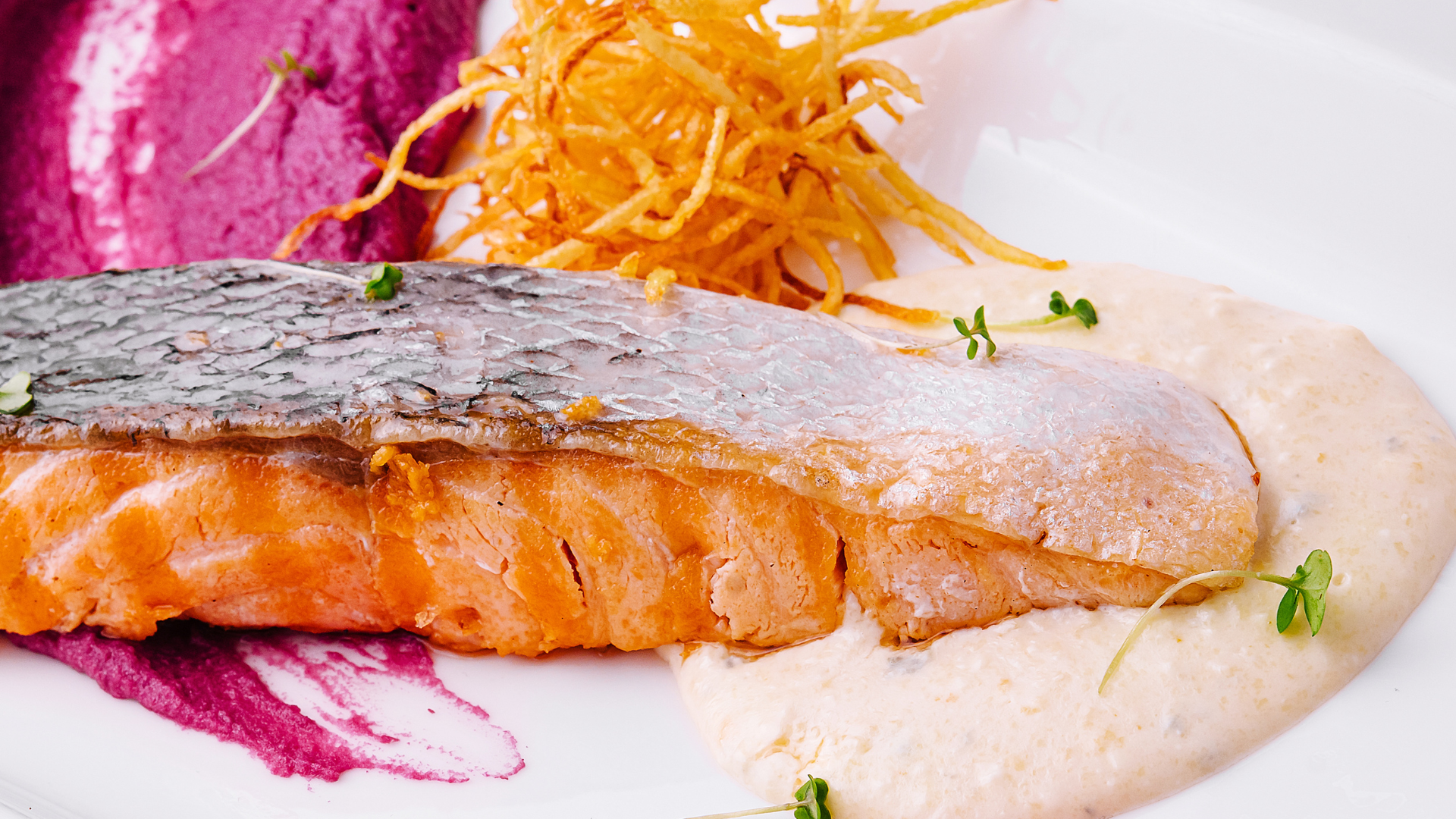 Vitamin D deficiency is something to pay attention to. The best-known function of this vitamin is to help us promote adequate calcium absorption. But it has other essential functions: it is necessary for a good state of the immune system and cardiovascular system. Likewise, low levels of vitamin D are also associated with cognitive deterioration.

In this sense, we must know that 90% of our vitamin D reserves come from exposing our skin to the sun. Scientific evidence indicates that sun exposure on the arms, back of the hands, or legs between 5 to 15 minutes a day is enough to maintain these reserves.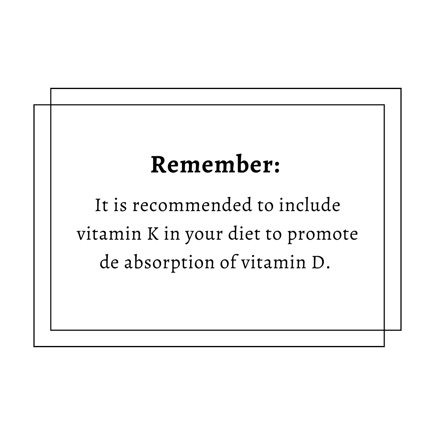 Although sun exposure is much more decisive, there are some foods that are rich in this vitamin and that we can include in our diet in healthy preparations. And which products in the shopping basket can provide us with what is known as the 'Vitamin of the sun'? Here are the most important ones:

Blue Fish. Sardines, tuna, salmon, anchovies, herring, and mackerel. They are not only one of the best sources of vitamin D but also provide healthy Omega 3 fats and quality proteins.

Eggs. It is one of the best products at a nutritional level. Like oily fish, it is a magnificent source of protein of high biological value and, as we have said, also of vitamin D.

Below we propose some recipes where these foods rich in vitamin D are the 'star' ingredient.

Portobello Mushroom Burgers with Guacamole
INGREDIENTS:
4 large portobello mushroom caps
4 slices of Swiss cheese or Vegan Cheese
1/4 cup diced red onion
1/4 cup diced tomatoes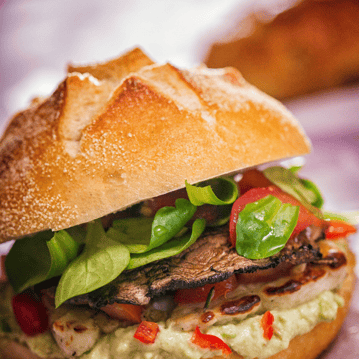 1 cup baby spinach
2 tbsp olive oil
Salt and pepper to taste
GUACAMOLE:

1 avocado
1/4 cup diced red onion
1/4 cup diced tomatoes
1 tbsp lime juice
1 tbsp chopped cilantro
Salt and pepper to taste

PREPARATION:

1. Preheat the grill or grill pan to medium-high heat.
2. Clean the portobello mushroom caps and remove the stems.
3. Brush the mushrooms with olive oil and season with salt and pepper.
4. Grill the mushrooms for 3-4 minutes per side or until they are tender.
5. In a small bowl, mash the avocado with a fork.
6. Add the red onion, tomatoes, lime juice, cilantro, salt, and pepper. Stir to combine.
7. Place a slice of Swiss cheese on each mushroom cap and grill for an additional 1-2 minutes or until the cheese is melted.
8. Assemble the burgers by placing the mushroom caps on a bed of baby spinach.
9. Spoon the guacamole on top of the mushrooms.
10. Add the diced red onion and tomato on top.
11. Serve immediately.

Beet cream with salmon and anchovies


Here we will prepare a beetroot cream, accompanied by other vegetables, smoked salmon, and anchovies in oil. However, you can replace the fish with berries, fried chickpeas, or chopped nuts for a ' veggie' version. This recipe is not only rich but very colorful, thanks to the intense color of the beetroot and its presentation in beautiful crystal glasses.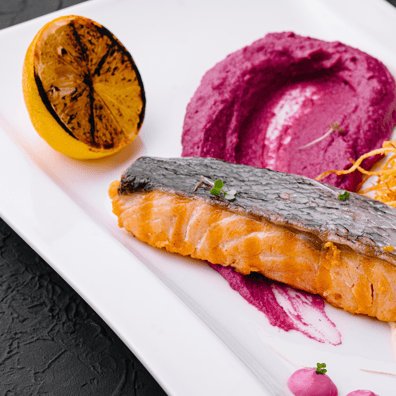 INGREDIENTS:
500 g of beets
1 onion
1 leek
2 carrots
400 ml of vegetable broth
4 tablespoons of extra virgin olive oil
Salt
Fresh parsley (to decorate)

To accompany
6 slices of smoked salmon
12 anchovies in oil


PREPARATION:
1. Cut the stems and roots of the beets and cook them for 40 minutes in salted water.
2. Peel and chop the onion.
3. Remove the tips and the first layer of the leek. Reserve the green part for another preparation and chop the white part.
4. Peel and chop the carrots.
5. Heat the oil in a saucepan and sauté the leek and onion with a pinch of salt. Add the carrots and fry for 5 minutes.
6. Peel the beets, chop them, add them to the casserole with the broth, bring to a boil, and cook for 20 minutes over medium heat.
7. Blend everything in the food processor.

PRESENTATION:
1. Serve the beetroot 'mousse' in glasses, accompanied by the anchovies and salmon, and decorate with some parsley.